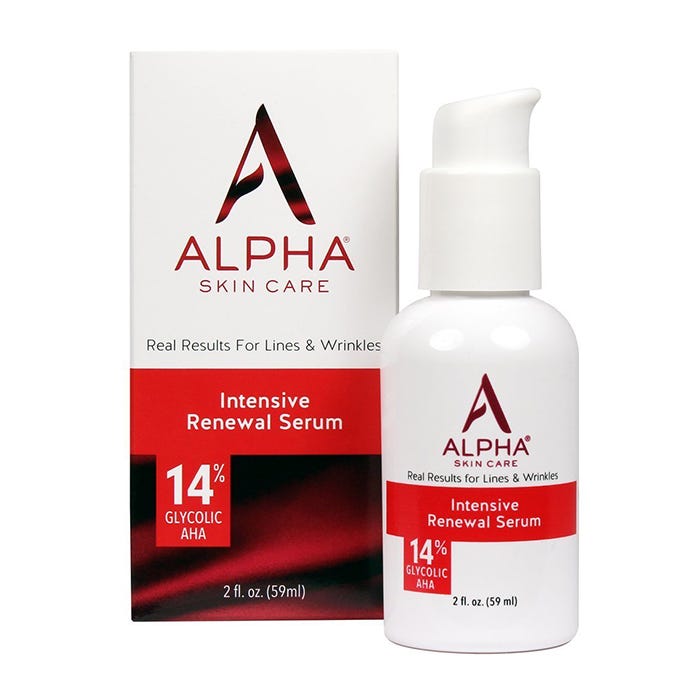 Alpha Skin Care Intensive Renewal Serum
This formula uses glycolic alpha hydroxy acid—which comes from natural sugar cane—to get rid of dead skin cells, leaving your skin soft, smooth, and softening fine lines and wrinkles.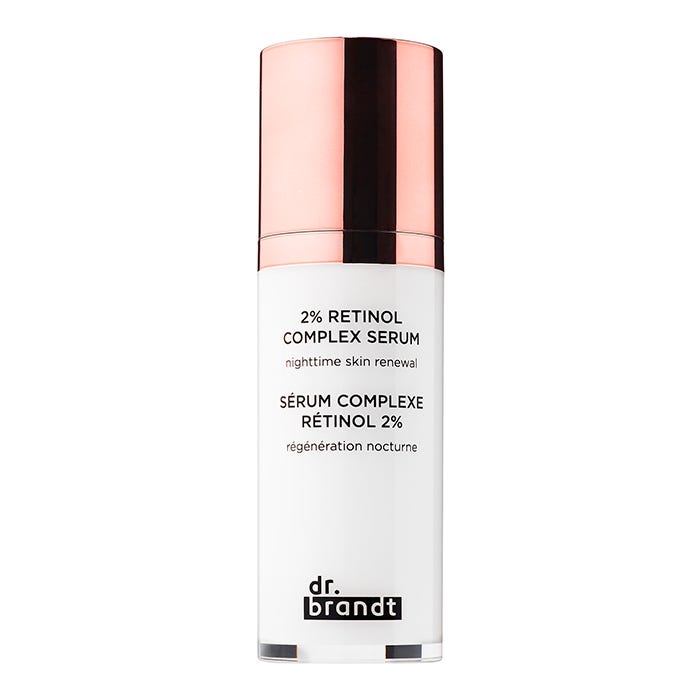 Dr. Brandt Skincare 2% Retinol Complex Serum
Retinol can be harsh, but this time-released, super-gentle serum won't dry out your skin while it does its thing.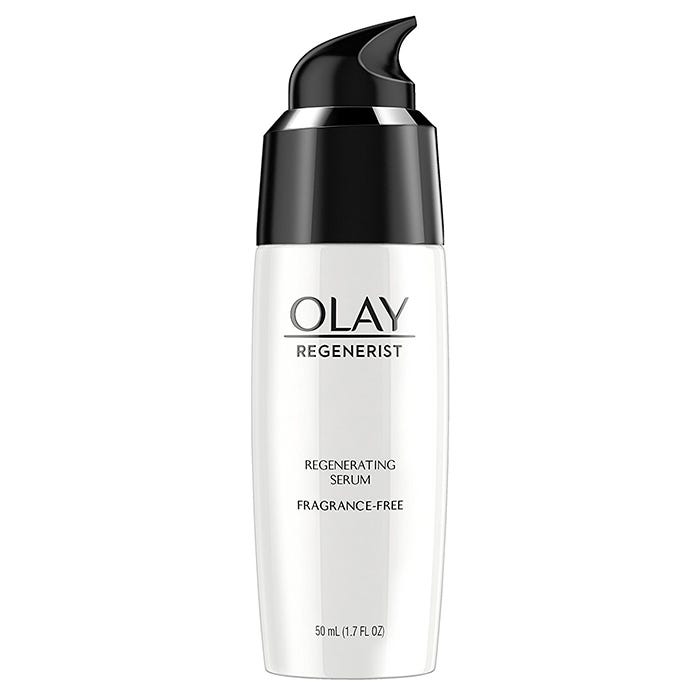 Olay Regenerist Regenerating Serum
This drugstore staple might be inexpensive, but don't be fooled: It works just as well as some of its fancier counterparts. And the fragrance-free formula is great for hydrating and brightening sensitive skin.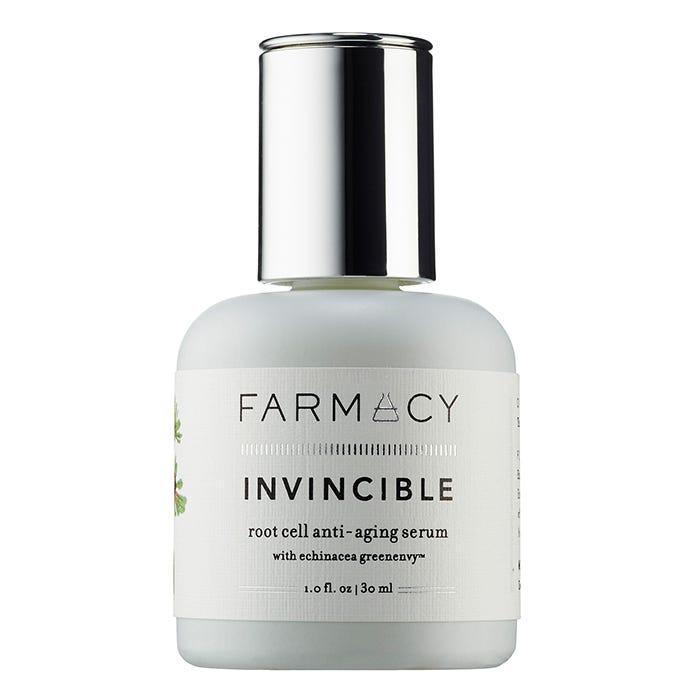 Farmacy Invincible Root Cell Anti-Aging Serum
Keeping your skin nice and hydrated is hard, but that's exactly what this serum does — plus, it reduces the appearance of fine lines, wrinkles, and dark circles in the process.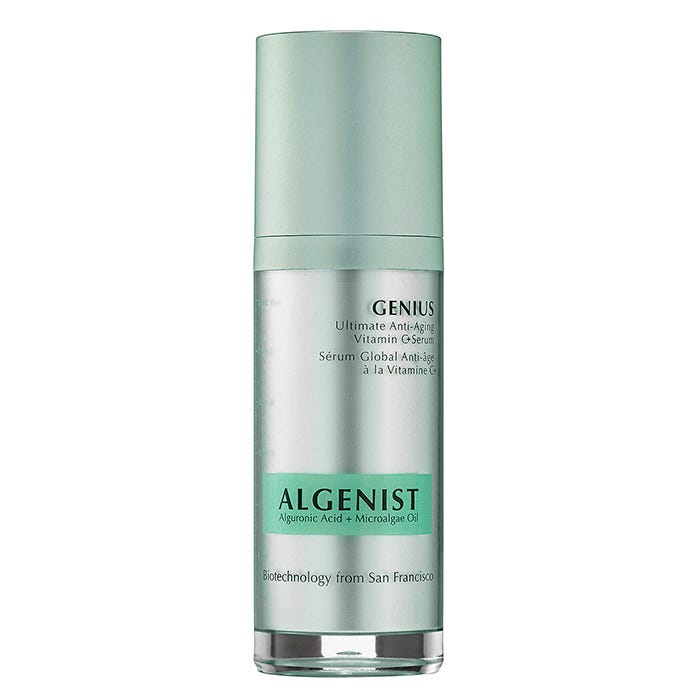 ALGENIST GENIUS Ultimate Anti-Aging Vitamin C+ Serum
Good for all skin types, this serum helps with everything from dullness and uneven texture to dark spots and wrinkles, all thanks to its potent combo of alguronic acid, microalgae oil, and a vitamin C derivative.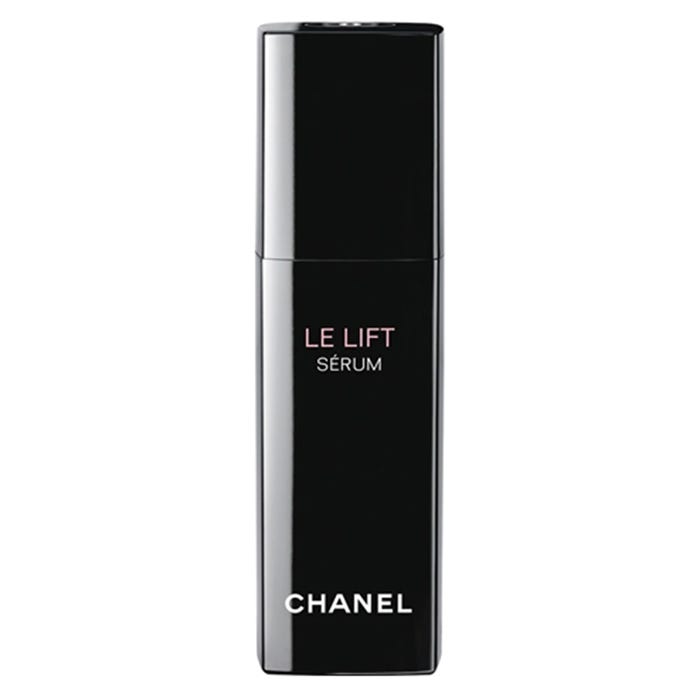 Chanel Le Lift Serum
This high-end product is pricey, but people swear by it. The powerful serum promises to lift and firm for 12 hours after you apply, helping reduce wrinkles and giving you toned, smooth skin.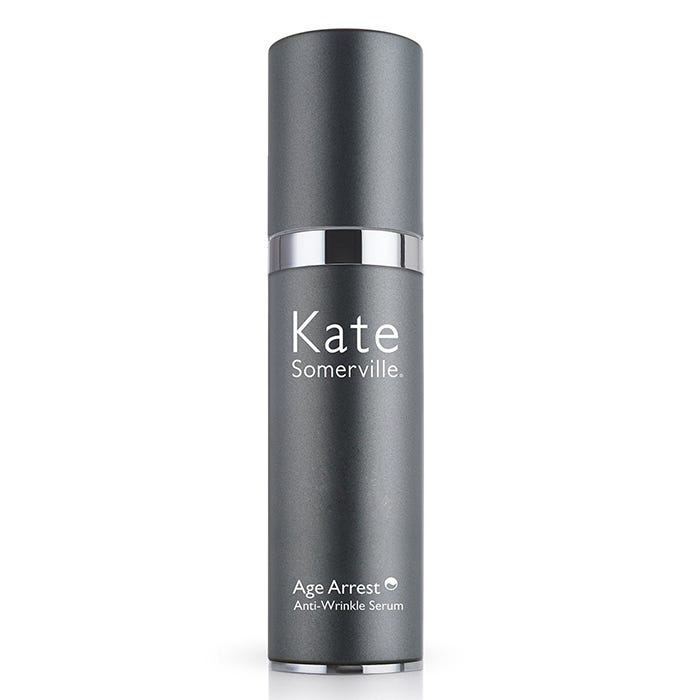 Kate Somerville Age Arrest Anti-Wrinkle Serum
Thanks to natural ingredients like sea mayweed, kelp extract, and sea whip, this anti-aging serum is perfectly safe for sensitive skin, gently reducing signs of aging while also protecting against pollutants.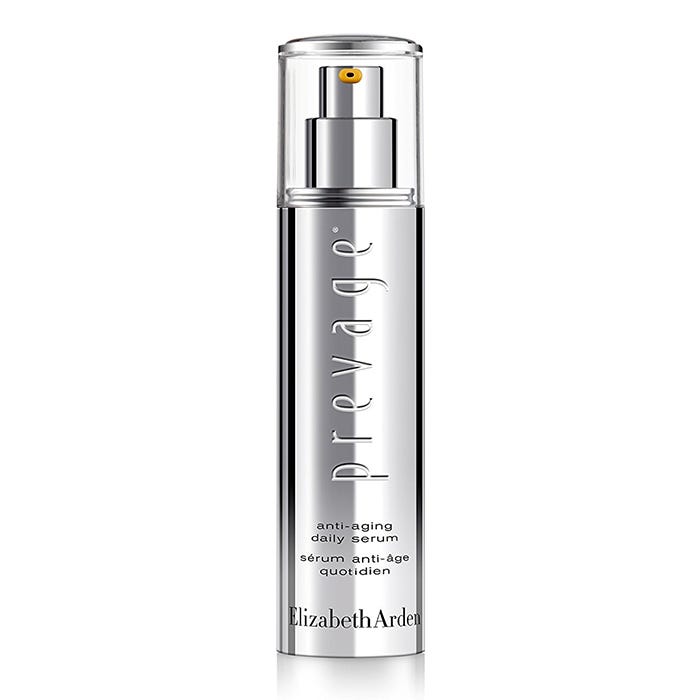 Elizabeth Arden Prevage Anti-Aging Daily Serum
Free radicals are bad news when it comes to your skin, but this serum helps protect against them with a little help from vitamin C, vitamin E, and other powerful anti-aging ingredients.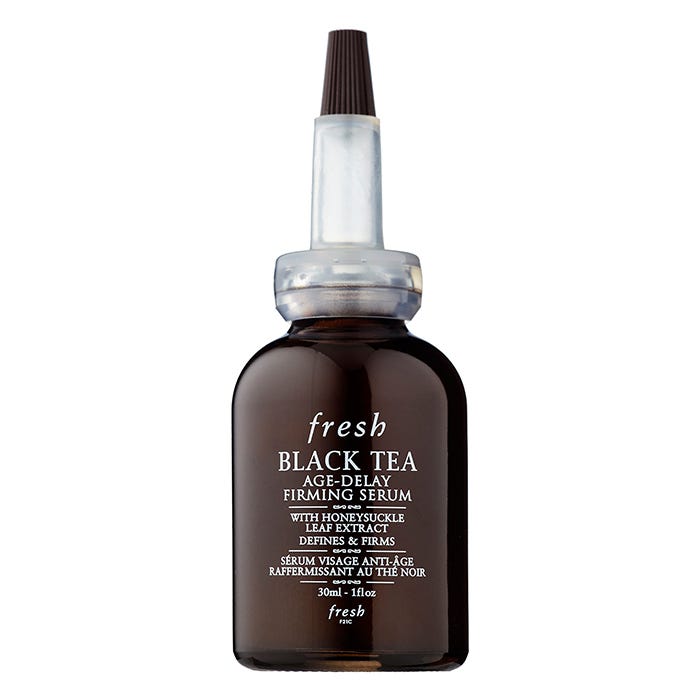 Fresh Black Tea Age-Delay Firming Serum
Ready for truly radiant skin? This serum — which uses a black tea complex — helps hydrate and improve firmness and elasticity.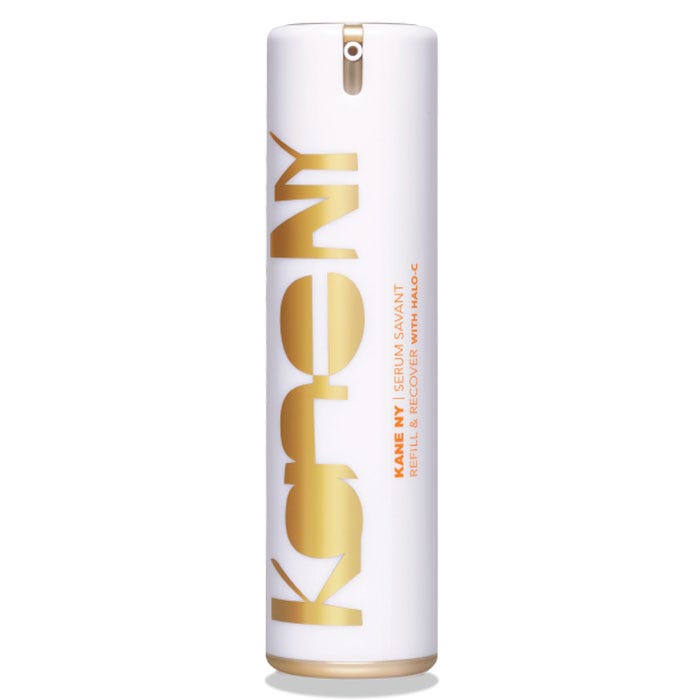 Kane NY Serum Savant
This hardworking formula's key ingredient, hyaluronic acid, helps skin regain its youthful appearance almost overnight.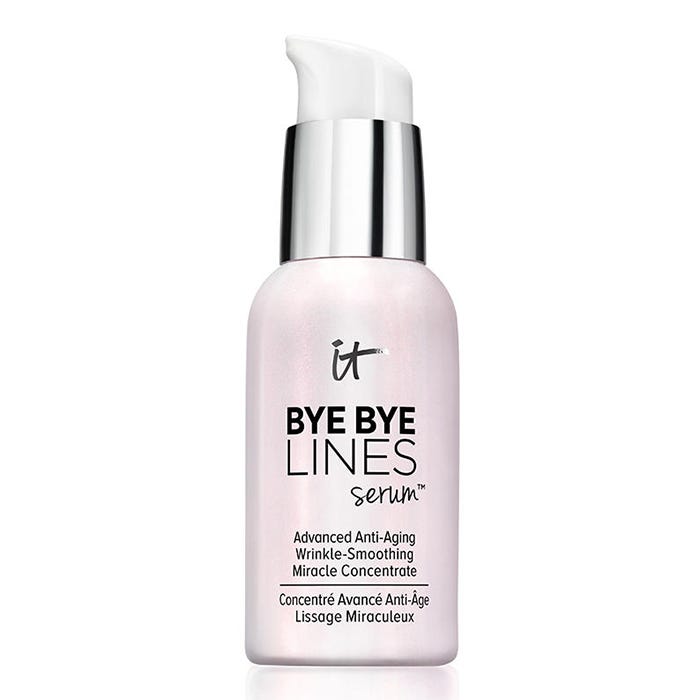 It Cosmetics Bye Bye Lines Serum
If you're after a quick fix, this serum can't be beat. In fact, 96 percent of users in a clinical study saw improvements in just 10 days.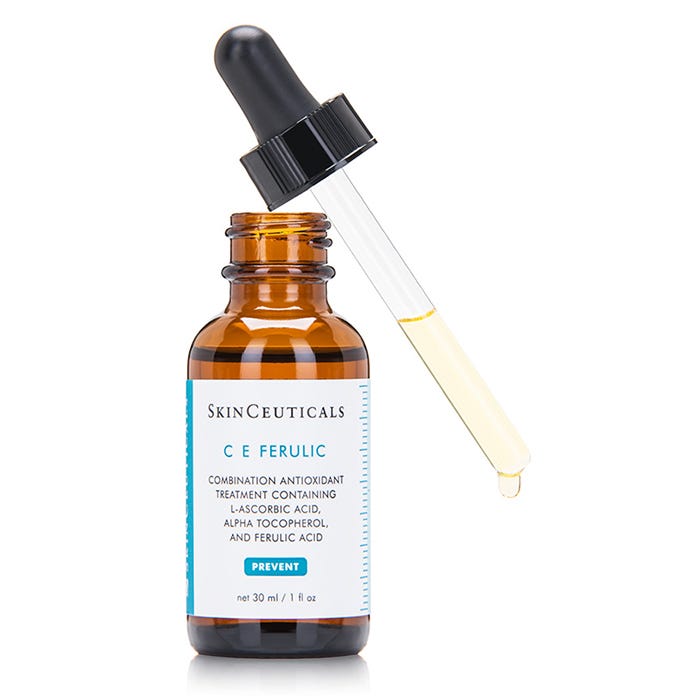 Skinceuticals C E Ferulic 1 Fluid Ounce
This antioxidant-packed serum helps protect skin from free radical damage and improves signs of aging, keeping your complexion bright and healthy.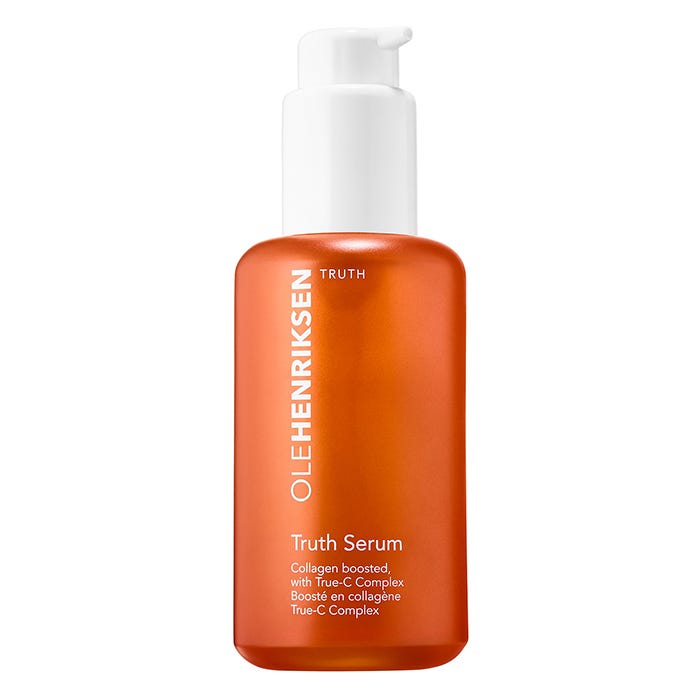 Olehenriksen Truth Serum
Basically a multivitamin for your skin, this serum — which is full of vitamin C and collagen — brightens, hydrates, and helps your skin look more youthful than ever.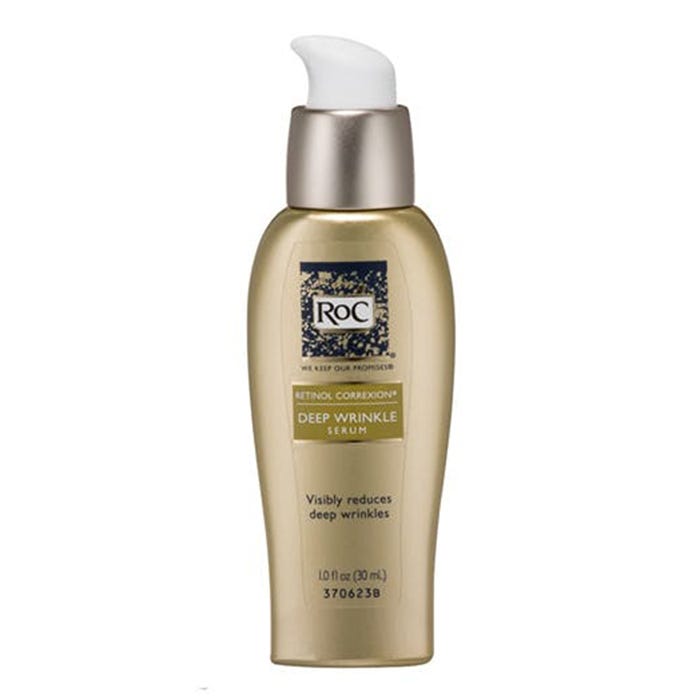 Roc Deep Wrinkle Serum
Formulated specifically to address deep-set wrinkles, this serum helps prevent further signs of aging with a powerful combination of retinol, magnesium, zinc, and copper.
Next
12 Crazy Cool Nail Designs To Get You Ready For Winter
Source
http://redbookmag.com/beauty/makeup-skincare/g13971745/best-anti-aging-serums/